I'm an immense fan of Eliot Higgins' work, reporting on conflicts by correlating publicly-available satellite images against youtube videos and social media. It's stunning just how much you can find out, and how few people are doing so.
This report, also summarized in the Guardian, is a case in point.
They are trying to verify claims of Russian artillery firing over the border into Ukraine, last summer.
They use google maps to look at the craters left by shelling:
From a crater, you can tell roughly which direction the attack came. Doing this when you're on the ground is fairly straightforward, and many soldiers are trained in "crater analysis". Doing it from satellite photos is a bit shakier, but with 800+ craters on the photo, you can get some idea.
You take a crater image like this:


compare it to a model from a US military manual: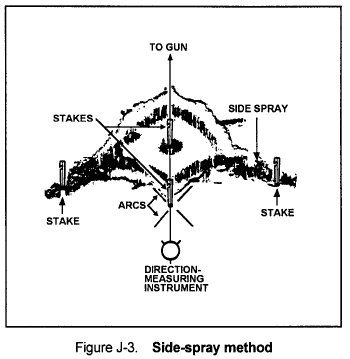 and decide that the gun was somewhere off to the north-east.
Do this with all the craters you can find, to give you an overall picture of the direction(s) the fire came from. Then trace the route back on google maps. With luck, you'll find some trace of the firing positions on the map:
In this case, it turns out that the guns were fired from inside Russia. QED.
Some people have quibbled about the reliability of aerial-only impact analysis. And, looking at (roughly) the same images as Bellingcat, I can't always see enough marks to agree with their analysis for every crater. The general pattern is compelling, though, as is the match between craters, tracks in the firing areas, and youtube videos. Overall, though, this is a far clearer analysis than anything else out there, either in the media or being reported by NGOs. And they are almost unique in including enough information that, if you want, you can repeat their process step by step and confirm their conclusions